Save up to 50% with Bisons' 'Red, White & Blue' Sale
Get great savings on Herd caps, tees and apparel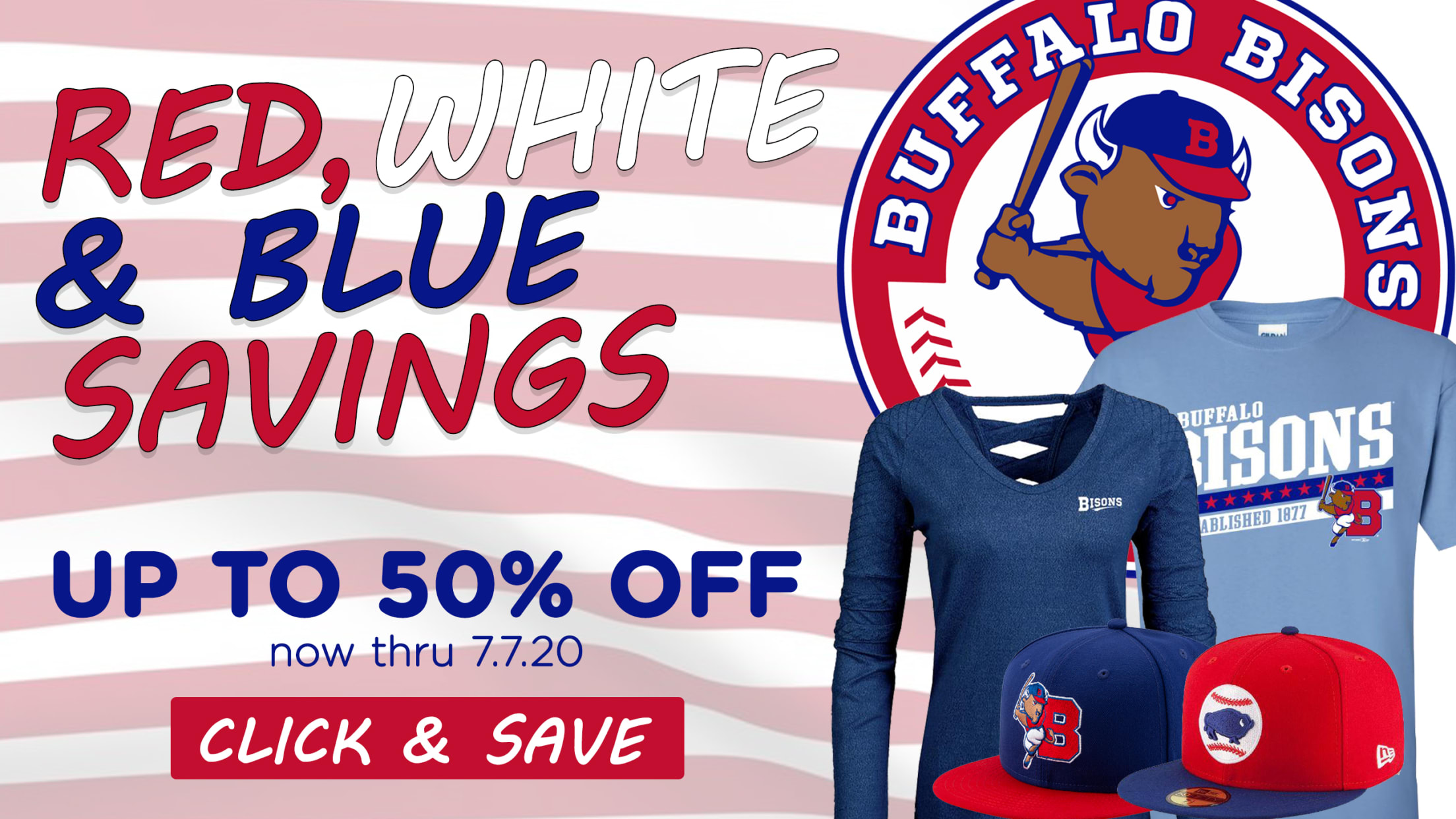 The Independence Day Holiday is fast approaching and we're thinking it's only fitting that we put the Red, White and Blue items that are in our online shop on sale. What's that?... almost all of our stuff is Red, White & Blue?... PERFECT! Check out our brand new Red, White
The Independence Day Holiday is fast approaching and we're thinking it's only fitting that we put the Red, White and Blue items that are in our online shop on sale.
What's that?... almost all of our stuff is Red, White & Blue?... PERFECT!
Check out our brand new Red, White & Blue Sale now through July 7 that includes UP TO 50% OFF on, you guessed it, items that match the colors of the Bisons and the United States!
>>>ACCESS our special 'Red, White & Blue' Online Shop Collection
Caps, Tees, Polos, Hoodies, Pullovers and even select novelties. There are not only items for mom and dad, but also for our younger fans and even the pups missing out on dog days at the ballpark this summer.
Better yet, if you order by June 29, we'll make sure you have your new gear in time for the Holiday Weekend. You can also take advantage of our Sahlen Field Curbside Pickup that is available by appointment from Monday-Thursday (10am-6pm).
The Bisons also have a number of 'Patriotic Bundles' now available through July 7 that include great caps, apparel and merchandise… Check them out for even more ways to save on great Bisons gear.
It's a great time to load up on some new Bisons gear for the summer. So fill those online carts and save!
_Promotion ends 7/7/20 11:59pm ET. *Shipping guarantee for domestic orders only and orders must be placed by 11:59pm ET 6/29/20. Cannot be combined with any other offer or promotion. While supplies last. _