Curbside pickup available for Bisons.com shop
Get your new Bisons gear without leaving your car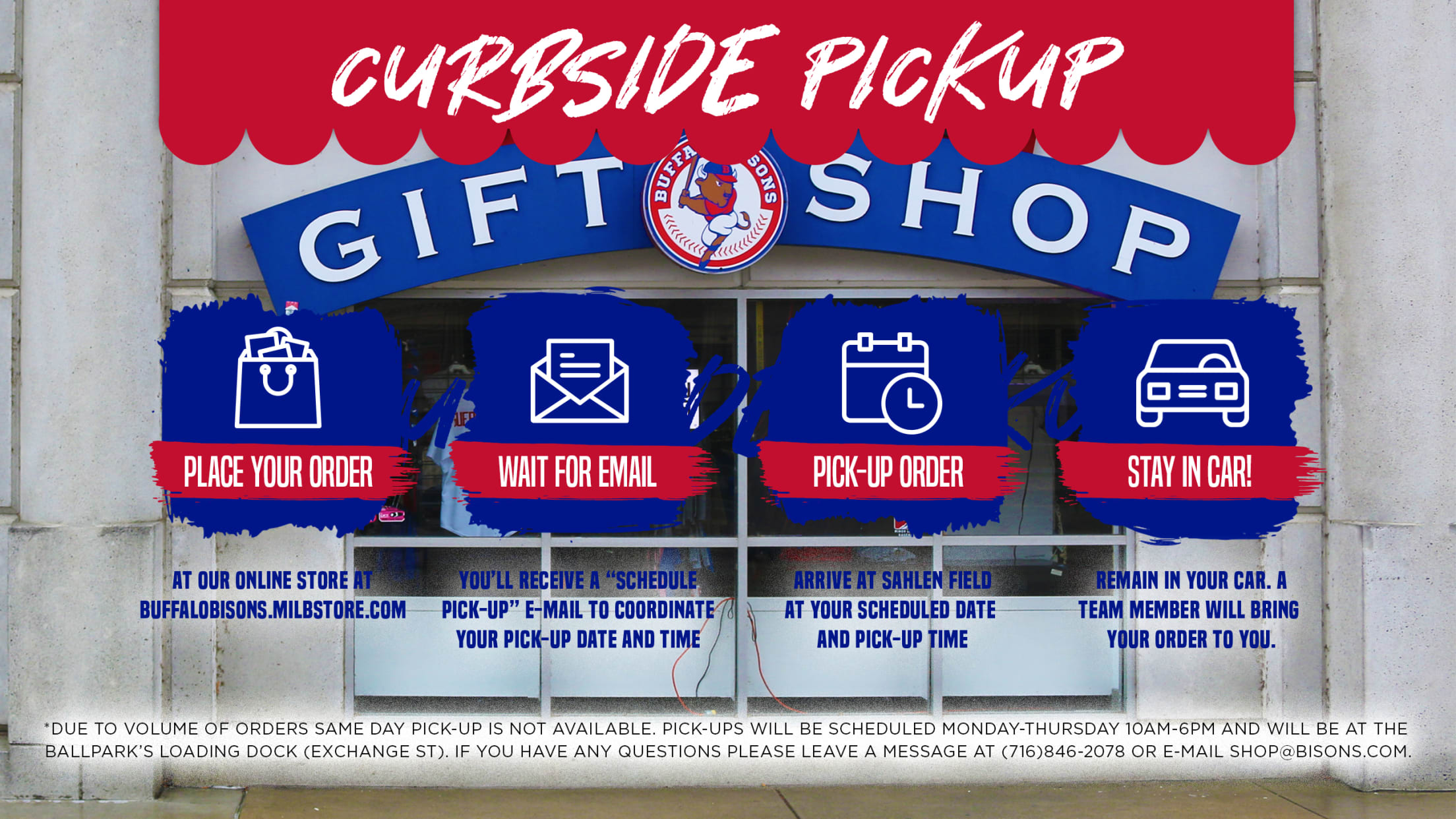 The Bisons are now offering 'Curbside Pickup' on online shop orders at Bisons.com. The process is simple. Just shop online and pick up some great new Bisons gear… May we even suggest our ALL NEW 'Patriotic Bundle' Packages or items from our 'Red, White & Blue Savings Sale.'
Access the
The Bisons are now offering 'Curbside Pickup' on online shop orders at Bisons.com.
The process is simple. Just shop online and pick up some great new Bisons gear… May we even suggest our ALL NEW 'Patriotic Bundle' Packages or items from our 'Red, White & Blue Savings Sale.'
>>>Access the Bisons.com Online Shop
Once your order is placed, you'll receive a 'Schedule Pick-Up' email from the Bisons to coordinate your pickup date and time. Pickups are available Monday-Thursday, 10am-6pm.
When your spot in the lineup comes up, just head on down to Sahlen Field and enter the ballpark's Centerfield Parking Lot at 64 Exchange St. You won't even have to get out of your car as a Bisons Team Member will bring your order right to you!
It's that easy. Shop, Save and Swing by the ballpark to get your order! If you have any questions, please feel free to reach out to the Bisons at (716) 846-2078 or at [email protected].
*Please note: Due to volume of orders, same-day pickup is not available.